Wisdom Tooth Extraction in Dubai
Impacted or crowded wisdom teeth can lead to a variety of complications. Wisdom tooth removal can either be proactive — with the goal of preventing complications — or to treat pain and infection.
You may need a wisdom tooth extraction if:
You may need a wisdom tooth extraction if:
There is inadequate space for the tooth to erupt

The wisdom tooth is pressing into neighboring teeth

You have an infection or decay associated with that tooth

You're in pain or experiencing facial swelling

The wisdom teeth are causing crowding

or

tooth misalignment
Since wisdom teeth are extremely difficult to clean (because of limited space and partial eruption) they are more likely to develop cavities and periodontal infections. In turn, those diseases can spread to the adjacent healthy teeth. Rather than try to treat the infection and prevent it from recurring, wisdom tooth removal is the standard of care.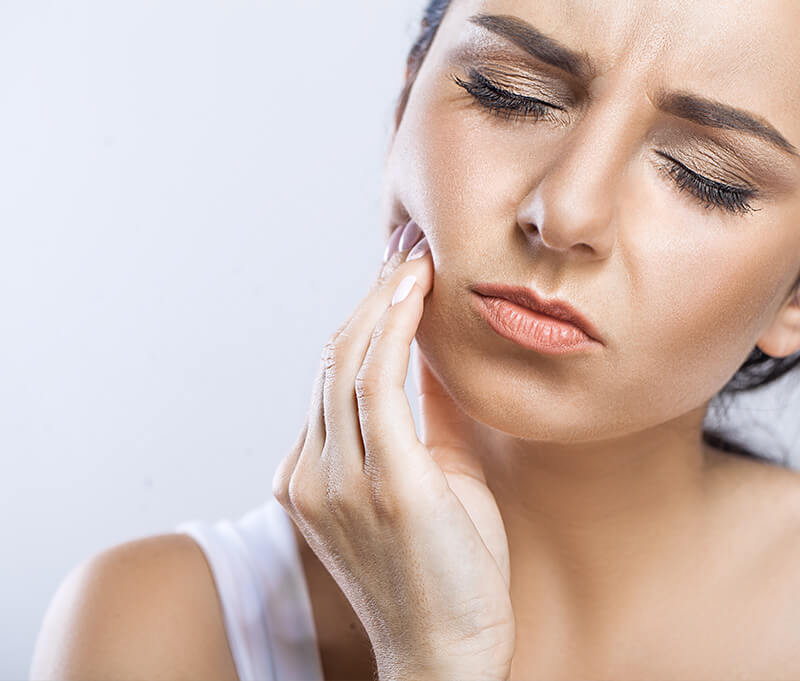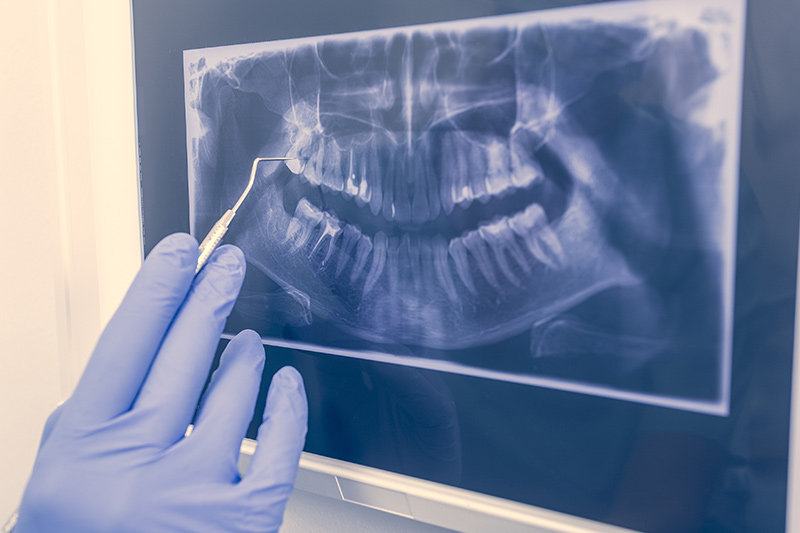 Planning Your Wisdom Tooth Extraction
The first step in planning a wisdom tooth extraction is to reserve an exam with one of our Dubai dentists or oral surgeons. We'll take a special 3D CBCT scan or full-mouth X-ray to evaluate your wisdom tooth positioning, anatomy, and surrounding structures. If tooth removal is in your best interest, our oral surgeon will explain the process and plan the extraction and sedation options if required.
Dubai Oral Surgery and Third Molar Removal
A major dental surgery (pulling teeth, like third molars) should be performed by a licensed oral surgeon for maximum safety and comfort. Dr. Joy Dental Clinic has a highly trained team of dentists and dental specialists in Dubai. Working together as a team, we're able to assure an efficient care process that puts you and your family first. 
If you or your teen need to have your wisdom teeth extracted, contact one of our Dubai clinics to reserve an exam.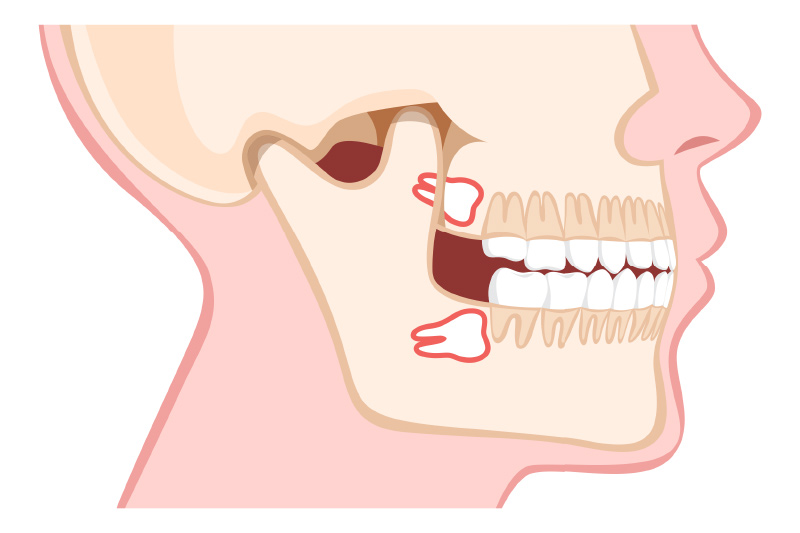 Had a wisdom tooth extraction done by Dr. Indranil. Absolutely painless experience and extremely professional. Recovery has been smooth. Hands down, he is the best dentist I have ever seen. Thank u.
Aarathi Ramnath
I did my wisdom tooth surgery with Dr. Indraniil Roy. Calling him the best oral surgeon I ever met is an underestimation. He took great care of everything related to the surgery from the beginning till the end. He explained everything in detail, handled my stress from this procedure really professionally, and he even gave me his mobile number to contact him in case of any questions/issues. I did contact him few times over Whatsapp later on, and he was very prompt in replying and addressing my queries. I definitely recommend him to anyone in need of a similar surgery. Thank you Dr. Indraniil!
Fatma Mohammed
I had a surgical wisdom tooth extraction with Dr. Indraniil Roy, and I am extremely impressed and delighted with his professionalism and personalized care!! He was exceptionally smooth, made me feel comfortable throughout the procedure, and left me his personal contact to followup on any concerns I had through my healing process. One of the best dental experiences I have ever had. An amazing doctor, the BEST you can find!! I would highly recommend him!
Shavonn D'Souza
Frequently Asked Questions
What can I eat after wisdom tooth extraction surgery?

Soft foods such as pudding, yogurt, applesauce, mashed potatoes, and gelatin are good to have on hand. After a few days, you can shift to more solid types of foods.

What are the dos and don'ts after wisdom tooth extraction?

We will provide you with written home care instructions to follow. Be sure to pay attention to the dos and don'ts, as they will ultimately affect your comfort and recovery. Do not smoke, use tobacco, drink caffeine, or use a straw for at least a week. Avoid hard, hot, or crunchy foods while your extraction sites heal.

How long does a wisdom tooth extraction take?

The length of your oral surgery depends on the positioning of your wisdom teeth if they're impacted, and the experience of your oral surgeon. The majority of our Dubai wisdom tooth extractions can typically be completed in about an hour.

What is the wisdom tooth extraction recovery like?

The majority of our patients feel back to normal within a couple of days. Others may need a week or more of rest until they feel like themselves again.

How long does pain after wisdom tooth extraction last?

Everyone is different. Some people require no pain relievers other than over-the-counter medication (like ibuprofen.) Others may need a day or two on a prescription pain reliever or anti-inflammatory as they recover.

How do I prepare for wisdom teeth surgery?

Book an appointment with our experienced oral surgeon to assess your wisdom teeth and provide you with treatment plan and offer advice concerning sedation. Plan an early appointment with no breakfast.

When do wisdom teeth grow in?

Most wisdom teeth erupt between the mid-teens to the late 20s. It's not uncommon for them to continue developing until you're about 30 years old.
Premium Dental Clinic in Dubai
Address

Villa No. 1021, Al Wasl Road, Umm Suqeim 2, Dubai, UAE

Clinic Hours

| | |
| --- | --- |
| Sunday | 8am - 8pm |
| Monday | 8am - 8pm |
| Tuesday | 8am - 8pm |
| Wednesday | 8am - 8pm |
| Thursday | 8am - 8pm |
| Friday | Closed |
| Saturday | 8am - 8pm |

Address

Villa No. 1041, Al Wasl Road, Umm Suqeim 2, Dubai, UAE

Clinic Hours

| | |
| --- | --- |
| Sunday | 8am - 8pm |
| Monday | 8am - 8pm |
| Tuesday | 8am - 8pm |
| Wednesday | 8am - 8pm |
| Thursday | 8am - 8pm |
| Friday | Closed |
| Saturday | 8am - 8pm |

Address

Shop No. 25, Golden Mile, Building No. 7, Palm Jumeirah, Dubai, UAE

Clinic Hours

| | |
| --- | --- |
| Sunday | 8am - 8pm |
| Monday | 8am - 8pm |
| Tuesday | 8am - 8pm |
| Wednesday | 8am - 8pm |
| Thursday | 8am - 8pm |
| Friday | Closed |
| Saturday | 8am - 8pm |

Address

BurJuman Business Tower, 10th Floor, Office 1003, Bur Dubai, Dubai, UAE

Clinic Hours

| | |
| --- | --- |
| Sunday | 9am - 9pm |
| Monday | 9am - 9pm |
| Tuesday | 9am - 9pm |
| Wednesday | 9am - 9pm |
| Thursday | 9am - 9pm |
| Friday | 11.30am - 7.30pm |
| Saturday | 9am - 9pm |

Address

Central Mall, Ground floor, Street No. 15, Mirdif, Dubai, UAE

Clinic Hours

| | |
| --- | --- |
| Sunday | 9am - 9pm |
| Monday | 9am - 9pm |
| Tuesday | 9am - 9pm |
| Wednesday | 9am - 9pm |
| Thursday | 9am - 9pm |
| Friday | 1pm - 9pm |
| Saturday | 9am - 9pm |

Address

Unit 13 & 14, Souq Extra DSO, Dubai

Clinic Hours

| | |
| --- | --- |
| Sunday | 8am - 8pm |
| Monday | 8am - 8pm |
| Tuesday | 8am - 8pm |
| Wednesday | 8am - 8pm |
| Thursday | 8am - 8pm |
| Friday | Closed |
| Saturday | 8am - 8pm |
Jumeirah Clinic

Address

Villa No. 1021, Al Wasl Road, Umm Suqeim 2, Dubai, UAE

Phone

Clinic Hours

| | |
| --- | --- |
| Sunday | 8am - 8pm |
| Monday | 8am - 8pm |
| Tuesday | 8am - 8pm |
| Wednesday | 8am - 8pm |
| Thursday | 8am - 8pm |
| Friday | Closed |
| Saturday | 8am - 8pm |

Pediatric & Orthodontic Center

Address

Villa No. 1041, Al Wasl Road, Umm Suqeim 2, Dubai, UAE

Phone

Clinic Hours

| | |
| --- | --- |
| Sunday | 8am - 8pm |
| Monday | 8am - 8pm |
| Tuesday | 8am - 8pm |
| Wednesday | 8am - 8pm |
| Thursday | 8am - 8pm |
| Friday | Closed |
| Saturday | 8am - 8pm |

Palm Jumeirah Clinic

Address

Shop No. 25, Golden Mile, Building No. 7, Palm Jumeirah, Dubai, UAE

Phone

Clinic Hours

| | |
| --- | --- |
| Sunday | 8am - 8pm |
| Monday | 8am - 8pm |
| Tuesday | 8am - 8pm |
| Wednesday | 8am - 8pm |
| Thursday | 8am - 8pm |
| Friday | Closed |
| Saturday | 8am - 8pm |

BurJuman Clinic

Address

BurJuman Business Tower, 10th Floor, Office 1003, Bur Dubai, Dubai, UAE

Phone

Clinic Hours

| | |
| --- | --- |
| Sunday | 9am - 9pm |
| Monday | 9am - 9pm |
| Tuesday | 9am - 9pm |
| Wednesday | 9am - 9pm |
| Thursday | 9am - 9pm |
| Friday | 11.30am - 7.30pm |
| Saturday | 9am - 9pm |

Mirdif Clinic

Address

Central Mall, Ground floor, Street No. 15, Mirdif, Dubai, UAE

Phone

Clinic Hours

| | |
| --- | --- |
| Sunday | 9am - 9pm |
| Monday | 9am - 9pm |
| Tuesday | 9am - 9pm |
| Wednesday | 9am - 9pm |
| Thursday | 9am - 9pm |
| Friday | 1pm - 9pm |
| Saturday | 9am - 9pm |

Dubai Silicon Oasis Clinic

Address

Unit 13 & 14, Souq Extra DSO, Dubai

Phone

Clinic Hours

| | |
| --- | --- |
| Sunday | 8am - 8pm |
| Monday | 8am - 8pm |
| Tuesday | 8am - 8pm |
| Wednesday | 8am - 8pm |
| Thursday | 8am - 8pm |
| Friday | Closed |
| Saturday | 8am - 8pm |