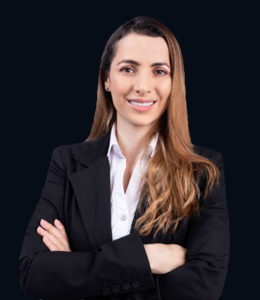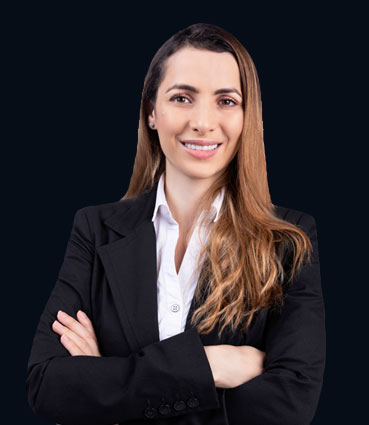 Faith Isayed
Dental Hygienist
Specialities:

Teeth Whitening, Teeth Whitening (In office & Home), Scaling and Polishing, Fluoride Treatments, Oral Health Screening
Location: Palm Jumeirah Clinic – Dubai
Languages: English & Arabic
Nationality: USA
Faith Isayed is our highly trained Dental Hygienist From US , with more than 12 years of experience practicing in the United States and Dubai. She graduated with a Bachelor's Degree in Biological Sciences from Rutgers University New Jersey, U.S.A and holds a Master's in Public Health from the University of Edinburgh, UK. To broaden her knowledge, she also pursued a Bachelor's Degree in Dental Hygiene Therapy from Middlesex College New Jersey, U.S.A.
Faith is extremely passionate about dental care and enjoys educating patients as well as providing the best services in a relaxed and caring environment. She focused her career on preventative dentistry to maintain natural teeth and keep them healthy by preventing gum disease, cavities, enamel wear, and more. Her top priority is to deliver the best possible treatment to the patients and build a long-lasting relationship with them through trust and confidence.
Faith is always expanding her education and knowledge in the dental field by attending workshops and courses.
In her spare time, Faith volunteers with PCRF, a children relief fund that aims to deliver dental/medical care to disabled, sick, injured, and underprivileged children in the Middle East.
Faith speaks English and Arabic.
She is available to see patients for the following procedures.
Teeth Whitening (In office & Home)
Scaling and Polishing
Fluoride Treatments
Oral Health Screening
My daughter and I have visited the hygienist and pediatric dentist for a cleaning and a check-up. This is the first time being to the dentist in 2 years due to Covid and lets face it, the dentist is no one's favorite place! Well, they could not have been any nicer to us both - gentle, and professional, took a lot of time to explain everything, and the technology that they use is second to none. Will be using the clinic again. Thank you!
Dominique Westbrook
I had the best experience at the Palm Jumeirah branch, The staff at the front desk is open and really friendly and knowledgeable. In general, this is a great full-service dental clinic, and the team is skilled, transparent about cost and expectations, and also executes thoughtful follow-ups. I will highly recommend it to anyone seeking high-quality dental work in Dubai in a great environment with reasonable pricing.
Jouda Christine
Amazing experience and a super professional team. The dental hygienist really helped me get all cleaned up and create a routine to keep my teeth clean. The entire team is really great, taking the time to explain everything and taking fantastic care when working on my teath. Overall super amazing experience.
Mutune Kilonzo