Ultra-thin veneers are crafted from durable, attractive shades of porcelain. They're precisely shaped, shaded, and bonded to the front of the teeth in your "smile zone" (usually 6-8 at a time.) Once affixed into place, your smile looks dramatically different, but the natural teeth are just hidden behind your porcelain veneers. 
Our porcelain veneers are ideal for someone who has healthy teeth and gums but wants to enhance their smile. You could say they are the most advanced and attractive type of cosmetic dentistry treatment worldwide. Veneers can be used on their own, or in combination with other types of cosmetic dentistry treatment.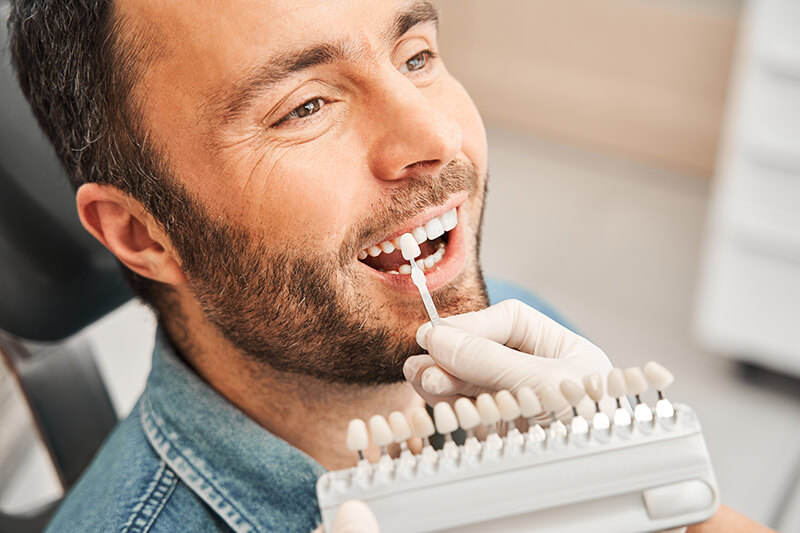 The Porcelain Veneers Process
The typical dental veneer process is usually spread out across 2-3 appointments.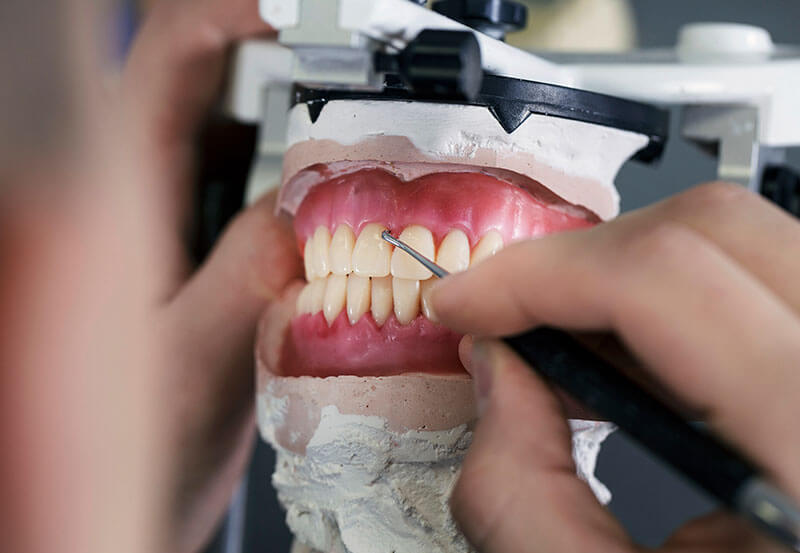 Digital Smile Design or Wax Up
First, we provide you with a digital preview of what your smile could look like with dental veneers. Or, we create a model of your bite and have the lab work up what's called a "wax up", which allows you to see the proposed veneers before the permanent version is designed.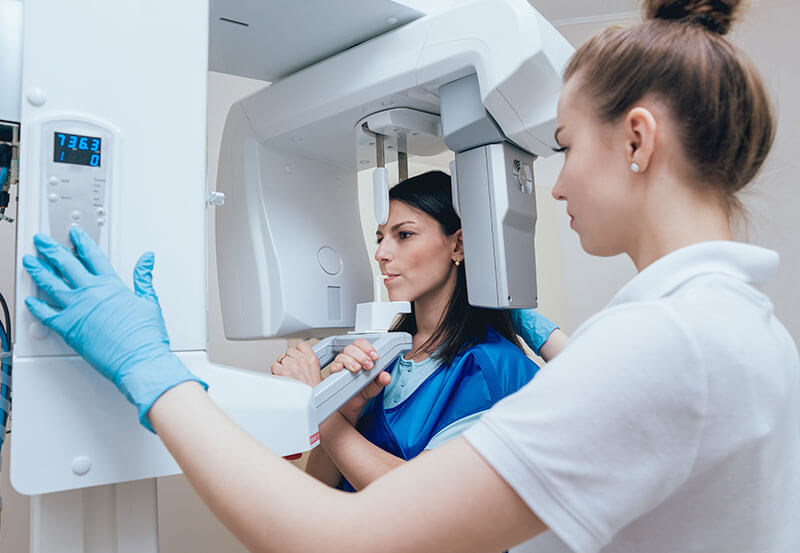 Once you're ready to move forward with your treatment, we schedule a visit to prep your teeth and take a series of scans or impressions. Since an extremely thin layer of enamel is buffed away, we'll place temporary veneers to reduce sensitivity while your permanent ones are being designed.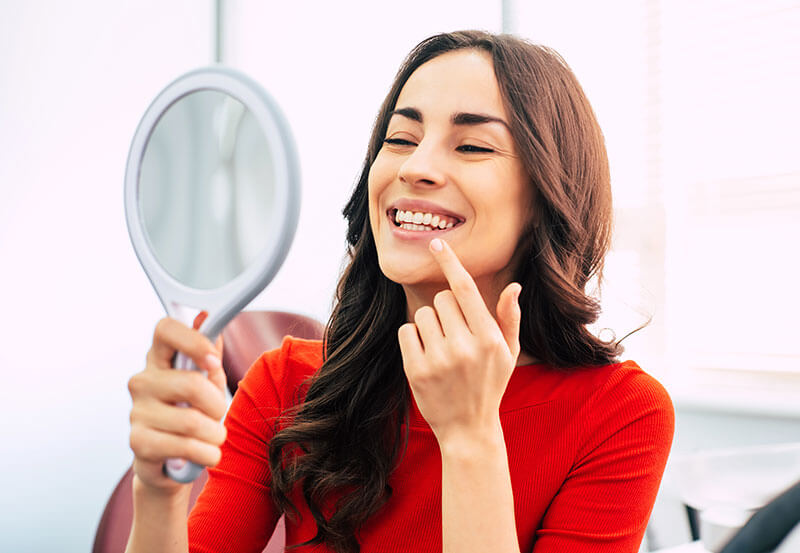 Final Placement of Your Veneers
Our high-quality porcelain veneers are handcrafted by our master ceramist in our in-office dental lab, from the most attractive, durable materials. Once they're ready, we have you return to our clinic to remove the temporaries and permanently bond the porcelain veneers into place. The moment you look into the mirror, you'll have a brand new smile shining back at you.
Maintenance of a Veneer/Teeth with Veneers
You need to brush and floss your teeth daily as normal  to maintain good oral hygiene and prevent accumulation of plaque.
We may recommend wearing a protective nightguard while you sleep if we suspect you to be a night grinder to help maintain your Hollywood Smile from chipping. These durable splints will help to prevent any unnecessary wear or chipping in your veneer. 
Good oral hygiene and routine dental checkups are essential!
Porcelain Veneers Before & After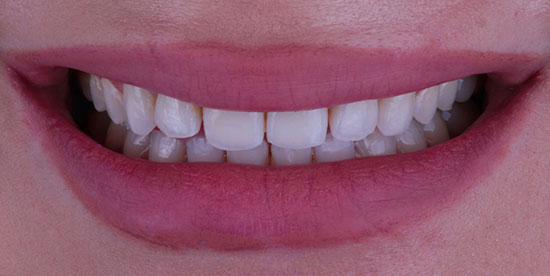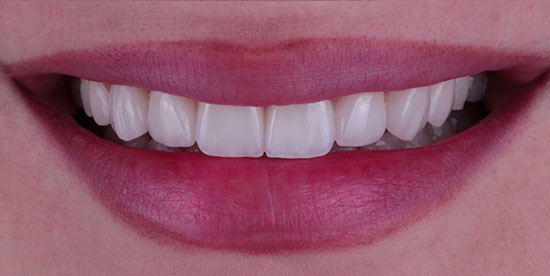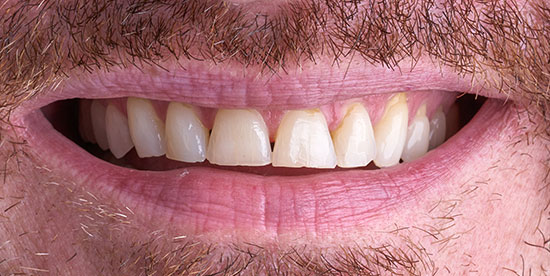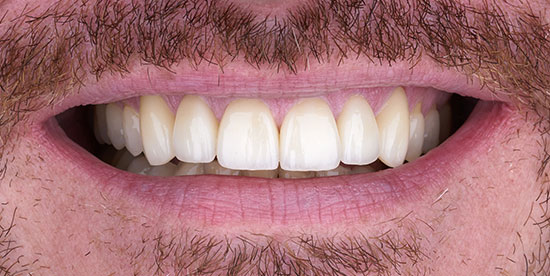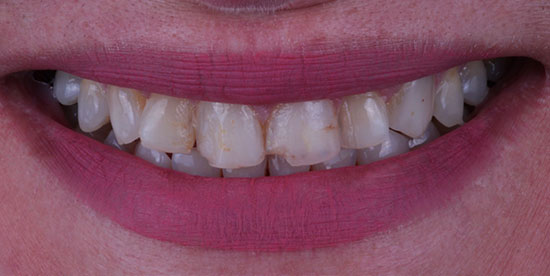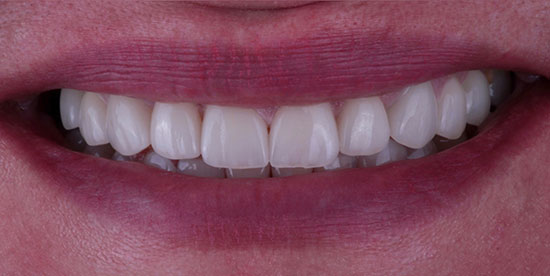 Check out what our patients have to say
Dr Tony fitted me with veneers and I'm blown away with the results- I wanted something very subtle and natural rather than the 'Hollywood' smile- he has exceeded my expectations! The man is an artist! Perfectly blending with the rest of my teeth and maintaining some subtle 'imperfections' I wanted to retain... He will also make as many final adjustments as you need for the teeth you want.
John Messenger
I visited Dr Joy clinic and my experience with Dr Mike was fantastic! Dr Mike is very knowledgable, thorough, professional and truly customer centric. He is definitely a top Dentist! I also had an excellent experience cleaning my teeth with Faith! Also a top professional, caring and she truly knows what she is doing! Faith is also very details oriented which I loved.
Ali Amer
I am a in the health care field. I have always been pleased with the level of service and professionalism offered by Dr.Joy Dental Clinic in Palm Jumeriah. While my expectations were high on issues related to cleanliness and attention to detail, Dr.Joy Dental Clinic surpassed them by a large margin. From the time of my arrival to following departure, I was treated with the highest level of care and professionalism. Well done everyone! Thank you. I would highly recommend my family and friends to Dr.Joy dental Clinics.
Ashley P
Reserve a Cosmetic Dentistry Consultation
Porcelain veneers are just one of the many types of cosmetic dentistry services that we offer. Request a consultation at Dr. Joy Dental Clinic today to learn more about the advantages of porcelain veneers and our customized smile makeovers.
Frequently Asked Questions
Is it dangerous to floss my porcelain veneers?

Absolutely not. Daily flossing is an essential part of maintaining your Hollywood smile. Cosmetic dentistry restorations like veneers need to be cleaned daily; failure to floss them could result in premature failure of the treatment.

What is the tooth preparation process like for porcelain veneers?

Since porcelain veneers are bonded to the front of teeth, they add a bit of width to your tooth shape. To prevent bulkiness, an extremely thin layer of the outermost enamel is buffed away before the veneer is bonded into place. 

Are ceramic and porcelain veneers the same thing?

Essentially, yes. Depending on who you are asking and which cosmetic dentist you're going to, porcelain and ceramic are often used interchangeably. Just be sure to speak to your cosmetic dentist for further clarification.

Which is better – composite vs. porcelain veneers?

Porcelain is much different than a composite (chairside) veneer. Teeth that don't need full coverage or where only one or two teeth are involved may not need a set of multiple veneers. Instead, a tooth-colored composite material is shaped over the small flaw. But composite dental veneers are not as durable as porcelain or ceramic and they stain easier nor do they offer the lifelike coloration seen in porcelain. If you need to have several teeth covered, the advantages of porcelain veneers are far superior to composite. 

How long do porcelain veneers last?

One of the advantages of porcelain veneers is that they can last for several years. As long as you care for and maintain them properly, most of these cosmetic restorations last for a very long time.
Premium Dental Clinic in Dubai
Address

Villa No. 1021, Al Wasl Road, Umm Suqeim 2, Dubai, UAE

Clinic Hours

| | |
| --- | --- |
| Sunday | 8am - 8pm |
| Monday | 8am - 8pm |
| Tuesday | 8am - 8pm |
| Wednesday | 8am - 8pm |
| Thursday | 8am - 8pm |
| Friday | Closed |
| Saturday | 8am - 8pm |

Address

Villa No. 1041, Al Wasl Road, Umm Suqeim 2, Dubai, UAE

Clinic Hours

| | |
| --- | --- |
| Sunday | 8am - 8pm |
| Monday | 8am - 8pm |
| Tuesday | 8am - 8pm |
| Wednesday | 8am - 8pm |
| Thursday | 8am - 8pm |
| Friday | Closed |
| Saturday | 8am - 8pm |

Address

Shop No. 25, Golden Mile, Building No. 7, Palm Jumeirah, Dubai, UAE

Clinic Hours

| | |
| --- | --- |
| Sunday | 8am - 8pm |
| Monday | 8am - 8pm |
| Tuesday | 8am - 8pm |
| Wednesday | 8am - 8pm |
| Thursday | 8am - 8pm |
| Friday | Closed |
| Saturday | 8am - 8pm |

Address

BurJuman Business Tower, 10th Floor, Office 1003, Bur Dubai, Dubai, UAE

Clinic Hours

| | |
| --- | --- |
| Sunday | 9am - 9pm |
| Monday | 9am - 9pm |
| Tuesday | 9am - 9pm |
| Wednesday | 9am - 9pm |
| Thursday | 9am - 9pm |
| Friday | 11.30am - 7.30pm |
| Saturday | 9am - 9pm |

Address

Central Mall, Ground floor, Street No. 15, Mirdif, Dubai, UAE

Clinic Hours

| | |
| --- | --- |
| Sunday | 9am - 9pm |
| Monday | 9am - 9pm |
| Tuesday | 9am - 9pm |
| Wednesday | 9am - 9pm |
| Thursday | 9am - 9pm |
| Friday | 1pm - 9pm |
| Saturday | 9am - 9pm |

Address

Unit 13 & 14, Souq Extra DSO, Dubai

Clinic Hours

| | |
| --- | --- |
| Sunday | 8am - 8pm |
| Monday | 8am - 8pm |
| Tuesday | 8am - 8pm |
| Wednesday | 8am - 8pm |
| Thursday | 8am - 8pm |
| Friday | Closed |
| Saturday | 8am - 8pm |
Jumeirah Clinic

Address

Villa No. 1021, Al Wasl Road, Umm Suqeim 2, Dubai, UAE

Phone

Clinic Hours

| | |
| --- | --- |
| Sunday | 8am - 8pm |
| Monday | 8am - 8pm |
| Tuesday | 8am - 8pm |
| Wednesday | 8am - 8pm |
| Thursday | 8am - 8pm |
| Friday | Closed |
| Saturday | 8am - 8pm |

Pediatric & Orthodontic Center

Address

Villa No. 1041, Al Wasl Road, Umm Suqeim 2, Dubai, UAE

Phone

Clinic Hours

| | |
| --- | --- |
| Sunday | 8am - 8pm |
| Monday | 8am - 8pm |
| Tuesday | 8am - 8pm |
| Wednesday | 8am - 8pm |
| Thursday | 8am - 8pm |
| Friday | Closed |
| Saturday | 8am - 8pm |

Palm Jumeirah Clinic

Address

Shop No. 25, Golden Mile, Building No. 7, Palm Jumeirah, Dubai, UAE

Phone

Clinic Hours

| | |
| --- | --- |
| Sunday | 8am - 8pm |
| Monday | 8am - 8pm |
| Tuesday | 8am - 8pm |
| Wednesday | 8am - 8pm |
| Thursday | 8am - 8pm |
| Friday | Closed |
| Saturday | 8am - 8pm |

BurJuman Clinic

Address

BurJuman Business Tower, 10th Floor, Office 1003, Bur Dubai, Dubai, UAE

Phone

Clinic Hours

| | |
| --- | --- |
| Sunday | 9am - 9pm |
| Monday | 9am - 9pm |
| Tuesday | 9am - 9pm |
| Wednesday | 9am - 9pm |
| Thursday | 9am - 9pm |
| Friday | 11.30am - 7.30pm |
| Saturday | 9am - 9pm |

Mirdif Clinic

Address

Central Mall, Ground floor, Street No. 15, Mirdif, Dubai, UAE

Phone

Clinic Hours

| | |
| --- | --- |
| Sunday | 9am - 9pm |
| Monday | 9am - 9pm |
| Tuesday | 9am - 9pm |
| Wednesday | 9am - 9pm |
| Thursday | 9am - 9pm |
| Friday | 1pm - 9pm |
| Saturday | 9am - 9pm |

Dubai Silicon Oasis Clinic

Address

Unit 13 & 14, Souq Extra DSO, Dubai

Phone

Clinic Hours

| | |
| --- | --- |
| Sunday | 8am - 8pm |
| Monday | 8am - 8pm |
| Tuesday | 8am - 8pm |
| Wednesday | 8am - 8pm |
| Thursday | 8am - 8pm |
| Friday | Closed |
| Saturday | 8am - 8pm |