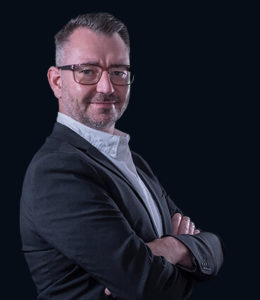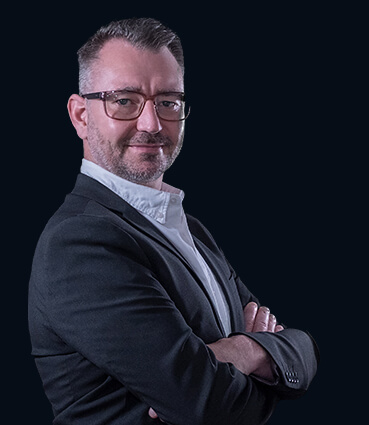 Dr. Darach Judge
General & Cosmetic Dentist
Dr. Darach is our highly experienced General and Cosmetic Dentist with more than 20 years of experience in dentistry. He completed his Bachelor's degree from Trinity College, Dublin and has practiced in many renowned dental clinics in Ireland before moving to UAE. He offers a wide range of dental treatments, with consistent accuracy, efficiency and empathy to attain high levels of patient satisfaction. Dr. Darach has also pursued additional certifications in FIT injectable composite veneers and oral surgery.
He has extensive experience in managing patients with varying degrees of dental and general anxiety. Dr. Darach has been nominated by patients for the last five years in a row for Ireland's Sensitive Dentist of the Year Award and won the title twice to have provided an exceptional level of care to his patients.
Dr. Darach keeps himself up to date with the latest dental technologies by attending several international conferences and workshops. He is an active member of the Irish Dental Association.
Outside of work, Dr. Darach loves music and painting. He is also interested in riding, sailing and golf. 
He speaks English and Irish.
Dr. Darach is available to see patients for the following procedures.
Diagnosis of Oral Diseases or Conditions

Oral Health Education & Preventive Treatments

Dental Restorations

Dental Prosthetics

Cosmetic Dentistry including Smile makeovers

Bite Guard Appliances
We were seen by Dr Darach, as my mother's crown came off the 1st week into her extended holiday. His professional and caring approach was very much appreciated. We would very much recommend Dr Darach.
David Pilling
Dr Darach was very professional and provided excellent explanation of the procedure. The price was reasonable too. Highly recommend the clinic and doctor.
Matt Hart
Dr. Darach was wonderful, very gentle and great with me as a new patient. Easiest dental appointment!
Ayman Elmani