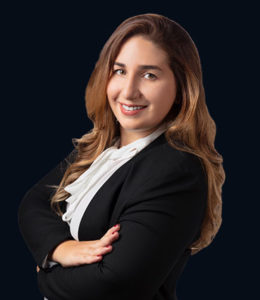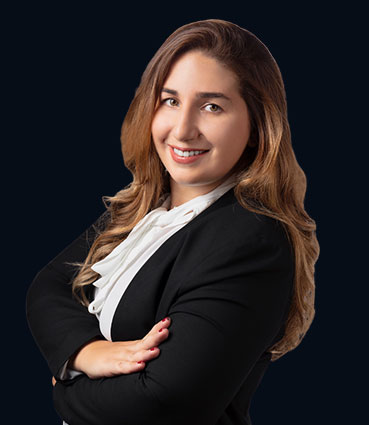 Dr. Rima Abdallah
Consultant Periodontist
Dr. Rima Abdallah is an American Board-Certified Consultant Periodontist and brings more than a decade of experience in Periodontology and Implantology both in Dubai and Lebanon. She is a Diplomate of the American Board of Periodontology and a fellow of the International College of Dentists. She earned a Doctor of Science (DSc) in Oral Biology from Boston University.
Dr. Rima received a Certificate of Advanced Graduate Study (C.A.G.S.) in Periodontology and was presented with the prestigious Award for Excellence in Periodontology from Boston University. She also has certification in Advanced Pinhole surgery.
Pursuing her passion for academia, Dr. Rima served as Assistant Professor at the Department of Periodontics and Implant Dentistry at Lebanese University, as well as Clinical Associate Professor at the Periodontology Division at the Beirut Arab University.
Dr. Rima was a research scholar at the Forsyth Institute and Boston University. She has several national and international publications to her credit and served as the Editor-in-Chief of the International Journal of Oral and Dental Sciences (IJODS).
She was also a member of the scientific committee of the Lebanese Dental Association.
As a Periodontist, Dr. Rima uses the latest techniques in diagnosing periodontal diseases and specializes in the prevention, treatment and management of diseases affecting the gums and supporting structures of the teeth.
She speaks English and Arabic.
Dr. Rima is available to see patients for the following procedures.
Tooth replacement with implant-supported fixed teeth
Surgical & non-surgical treatment of periodontal disease
Esthetic & functional crown lengthening procedures
Treatment of gummy smile
Lip repositioning
Laser soft tissue enhancement & depigmentation
Soft & hard tissue reconstruction
Dental implant
Minimally invasive periodontally accelerated orthodontic tooth movement
Frenectomy
Very professional, clean and safe. The procedure was painless and the dentist was very caring.
Tyrone Dsouza
Big thank you to the Amazing Team at Dr. Joy Dental Clinic! Especially to the dentists and hygienists. Professional and helpful front desk staff! Thank you!
Yana Kahitina
I have been going to Dr. Joy clinic for years. Today had a visit to the periodontist Dr.Rima and she is amazing! She took me through what to expect for my procedure and was so thorough, putting me at ease. Super friendly and professional. Highly recommend her.
Hadeel A