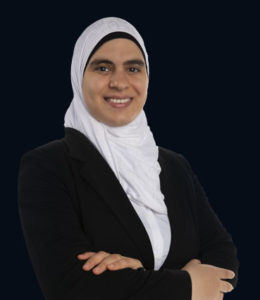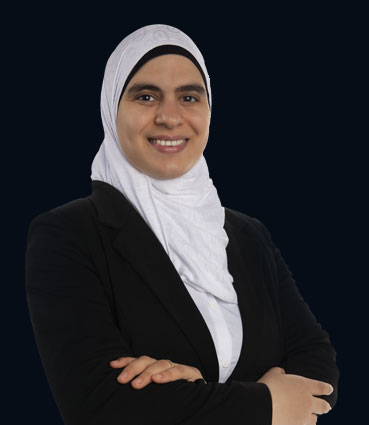 Dr. Alyaa Osama
General & Cosmetic Dentist
Dr. Alyaa is a General & Cosmetic Dentist with 8 years of experience in UAE, Oman and Egypt.
She graduated from the Faculty of Oral and Dental Medicine, Cairo University (Egypt) in 2011. To broaden her knowledge, she pursued additional certifications in Oral Implantology, Restorative Dentistry and Smile Designing using Porcelain Veneers.
Dr. Alyaa is a member of the Arab Society of Continuing Dental Education. She is very meticulous and all her patients find her very comforting and caring. She feels the happiest when she transforms the smile of her patients and see the changes it brings to their personality.
She speaks English and Arabic.
She is available to see patients for the following procedures.
Porcelain Veneers
Porcelain Crown & Bridges
Composite Restorations
Dental Extractions
Teeth Whitening
Laser Gum Contouring
Dr Alyaa from Dr. Joy Mirdif branch is amazing. She made me more confident to smile — thanks to her smooth procedures and her genuine approach to advising to what I really needed.
AlAnood Mubarak
They are so kind with us, and they have a professional doctors as Dr.Alyaa. My experience is very excellent with her, she solves all dental problems without feeling any pain 👏🏼.
Ali Almulla
I have had two appointments with Dr Alyaa and have been delighted with her work. She replaced my crown and replaced some old and stained fillings which has improved my appearance immensely. Thoroughly recommend Dr Joy!
John Murphy