Home Teeth Whitening in Dubai
Teeth whitening at home with a professional, custom whitening kit is just as effective as our Philips Zoom! in-house whitening option. The only difference between a home teeth whitening kit and laser teeth whitening is that you're applying the product a little bit each day instead of jump-starting it all at once.  
Whitening at home makes it simple to adapt your teeth whitening kit to your specific needs. Perhaps you prefer to alternate days to minimize sensitivity. Or you can touch up more frequently to combat extra stain from drinking coffee each day.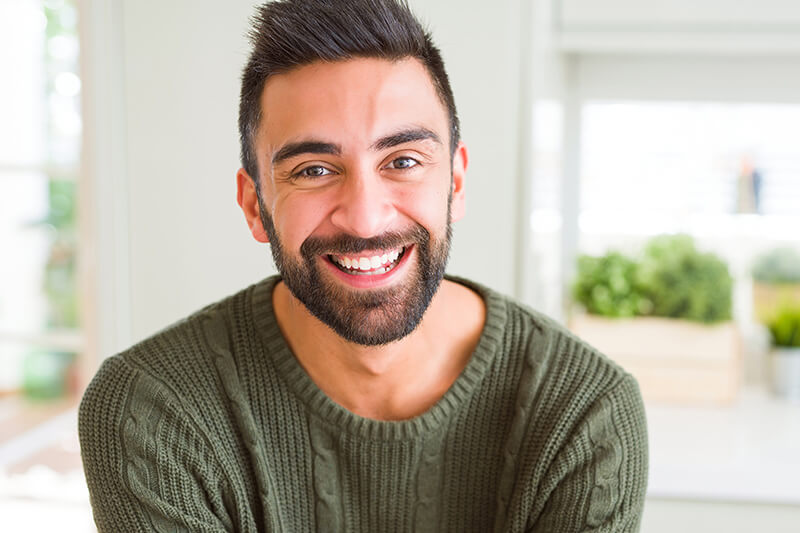 How to Use a Teeth Whitening Kit
Your professional take-home whitening kit will include a set of custom molded trays that snuggly hug your smile. Apply a small dot of whitening gel into the tray at each tooth reservoir, then wear the trays as directed. Day White is usually an hour or so a day, while Nite White is overnight. 
For full results, wear your trays for 10-14 days in a row. Touch-up is typically faster, with only 2-3 applications every few months. We recommend touching up after each of your professional six-month cleaning appointments. 
Compared to Philips Zoom!, your home teeth whitening system is better for versatility and minimized sensitivity. Especially if you're not on a time crunch where you need immediate same-day results.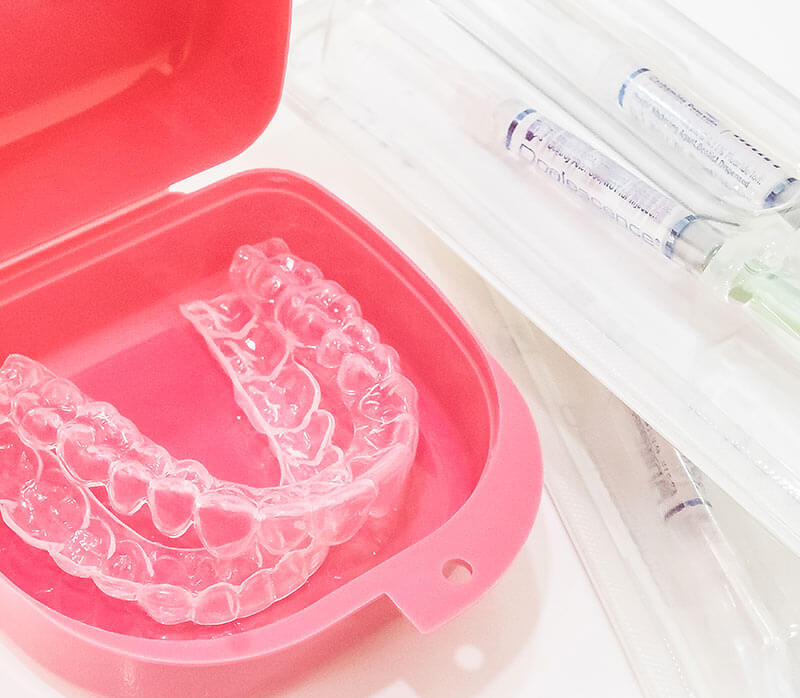 Take-Home Whitening vs Commercial Kits
Professional teeth whitening at home is superior to any commercial teeth bleaching products you'll find at a store or online. Since your custom at-home kit will use a type of gel administered by a licensed dentist, it's more strongly concentrated than what's legally sold elsewhere. 
Can commercial teeth whitening products work? Yes, but to an extent. And oftentimes they'll cause irregular whitening patterns due to the looser fit. When you invest in professional teeth whitening at home, you'll see significantly brighter results in far less time. 
Plus, a home teeth whitening kit with custom trays lasts for years. You'll only need to pick up a refill of Day White or Nite White gel whenever you run out (which may only be once a year or so.) You can actually save money over time and get better results. 
Whiten at Night or During the Day
Our dental home "Nite White" and "Day White" kits allow you to whiten your teeth when it's the best time for your personal routine. The home Nite White dental kit is one that you sleep in overnight, while the Day White is a slightly different gel formula that you wear for a shorter period during the daytime hours. Both give you bright white teeth when used as directed.
Home Teeth Whitening vs Philips Zoom
If you're on a time crunch, a Zoom! teeth whitening treatment is an excellent option. It's also attractive for people who have busy schedules that may find it difficult to keep up with a home whitening kit. But if you want to easily touch up your results over time and minimize the risk of sensitivity, a home teeth whitening set of trays and gel is your best option.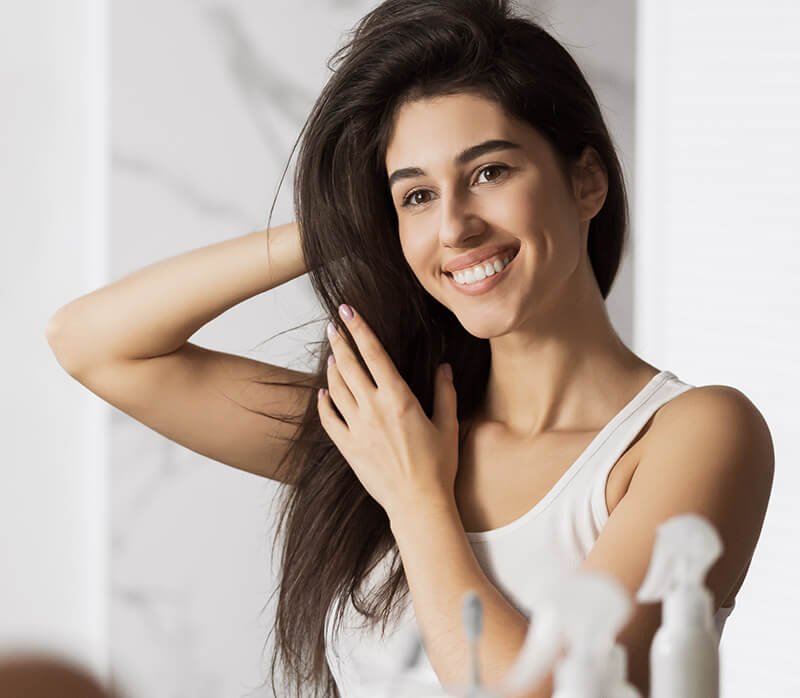 Customized Treatment Plans
I have been using Dr Joy for a while now and had lots of work done with them! I was very cautious with finding the right dentist and I'm so pleased I chose Dr Joy! The practice has a very warm feel and the receptionist team are also very lovely and professional!! I highly recommend them to anyone who is a bit skeptical with finding a dentist here in Dubai!!
Coby
I am very happy with the services provided by the clinic. My treatment was handled extremely professionally and the courteous staff of the clinic were very helpful and swift. I highly recommend this clinic for all oral health issues.
Hammad Ul Haq
By far one of the best dental clinics in the UAE, I've been to a few clinics already and was never convinced with the solutions provided for my teeth until I consulted here and have been a regular patient ever since. It's not easy driving in from Abu Dhabi for every appointment but the outcome is always worth it. Thank you for the continuous flexibility even in my slight delays to my appointments. Excellent level of service, excellent reception team, and an outstanding doctos
Mohannad Al N
Get Started Today
Contact one of Dr. Joy Dental Clinic's Dubai locations near you to reserve a teeth whitening consultation and exam. We'll fit you for your custom trays so that you can get started whitening in no time. Call now to schedule.
Frequently Asked Questions
How do I use a home whitening kit?

A home teeth whitening kit is worn once a day for 10-14 days. If it's a daytime bleaching gel, you will wear it for about an hour. The overnight bleaching gel can be worn while you're sleeping.

How do you whiten yellow teeth at home?

The best way to whiten your teeth at home is to use professional-grade bleaching gels available through our Dubai dentists. Unlike over-the-counter kits, a professional system will whiten your teeth just as well as a same-day Zoom! teeth whitening session. The key is to wear it as directed, with full results visible in about 1.5-2 weeks.

Do home teeth whitening kits work?

Absolutely. Professional home teeth whitening systems are one of the best ways to whiten your tooth enamel. The concentrated professional ingredients are stronger than anything available online or from a store, so you'll see better results in less time.
Premium Dental Clinic in Dubai
Location

Clinic Hours

| | |
| --- | --- |
| Saturday - Thursday | 8am - 8pm |
| Friday | Closed |

Location

Clinic Hours

| | |
| --- | --- |
| Saturday - Thursday | 8am - 8pm |
| Friday | Closed |

Location

Clinic Hours

| | |
| --- | --- |
| Saturday - Thursday | 8am - 8pm |
| Friday | Closed |

Location

Clinic Hours

| | |
| --- | --- |
| Saturday - Thursday | 9am - 9pm |
| Friday | 11.30am - 7.30pm |

Location

Clinic Hours

| | |
| --- | --- |
| Saturday - Thursday | 9am - 9pm |
| Friday | 1pm - 9pm |

Location

Clinic Hours

| | |
| --- | --- |
| Saturday - Thursday | 8am - 8pm |
| Friday | Closed |
Jumeirah Clinic

Location

Clinic Hours

| | |
| --- | --- |
| Saturday - Thursday | 8am - 8pm |
| Friday | Closed |

Umm Suqeim Clinic

Location

Clinic Hours

| | |
| --- | --- |
| Saturday - Thursday | 8am - 8pm |
| Friday | Closed |

Palm Jumeirah Clinic

Location

Clinic Hours

| | |
| --- | --- |
| Saturday - Thursday | 8am - 8pm |
| Friday | Closed |

BurJuman Clinic

Location

Clinic Hours

| | |
| --- | --- |
| Saturday - Thursday | 9am - 9pm |
| Friday | 11.30am - 7.30pm |

Mirdif Clinic

Location

Clinic Hours

| | |
| --- | --- |
| Saturday - Thursday | 9am - 9pm |
| Friday | 1pm - 9pm |

Dubai Silicon Oasis Clinic

Location

Clinic Hours

| | |
| --- | --- |
| Saturday - Thursday | 8am - 8pm |
| Friday | Closed |