When you want to hide your braces, lingual braces are an excellent choice. Lingual braces are a special type of dental braces that are bonded to the back (lingual) surfaces of your teeth, as opposed to the types of appliances that are visible when you smile. 
Incognito lingual braces are customized to your unique bite, with each individual orthodontic bracket fitted precisely for that specific tooth. For years, Incognito lingual braces have offered a safe and effective way to enjoy braces treatment while ensuring the best outcome possible when you need to straighten your teeth.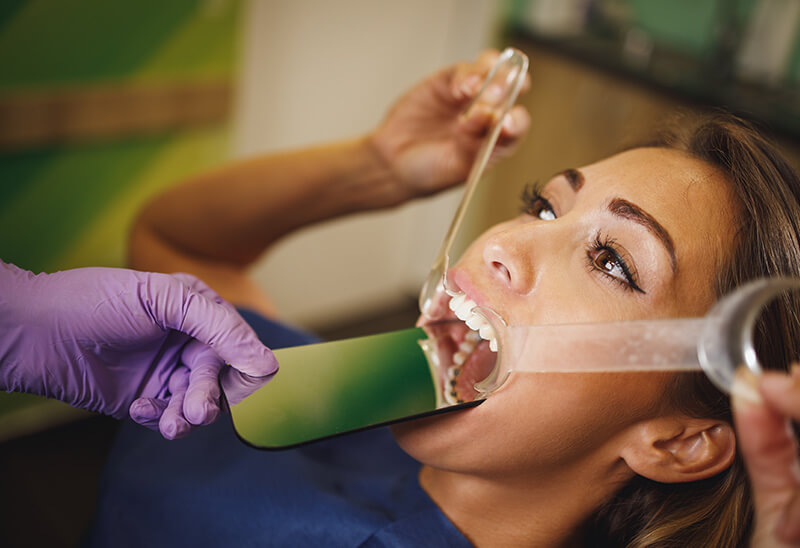 Lingual braces work almost identical to traditional dental braces. The only difference is that they're tucked out of sight. Instead of these dental braces being bonded to the facial (visible) side of your teeth, they're on the opposite (lingual) side next to your tongue. There is still an individual bracket on each tooth with a fixed arch wire following the curve of your smile. 
Your misaligned teeth are nudged by the shape of the curved arch wire, gradually moving into proper alignment with their neighbors. Plan to visit one of our Dubai dental clinics for a brief assessment once every 6-8 weeks to ensure your teeth are responding properly and to adjust any of your appliances if needed.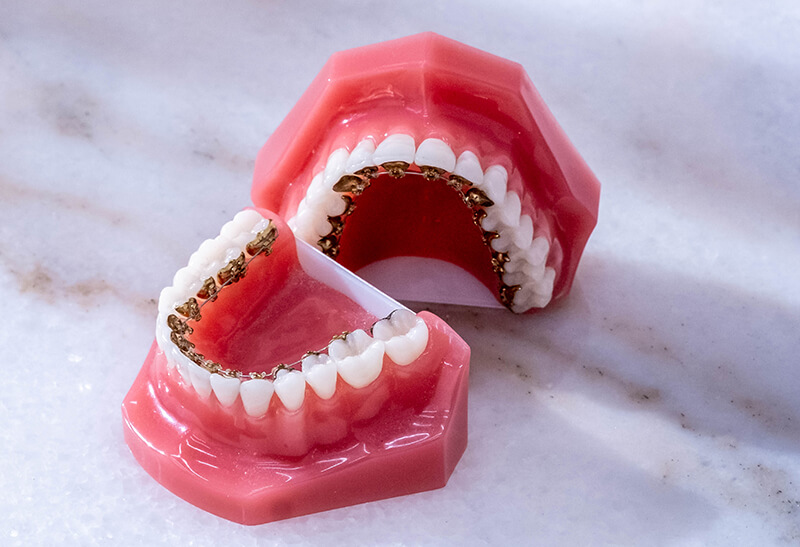 Maintenance After Treatment
As with other types of traditional braces, lingual braces will require some type of maintenance protocol after your treatment is complete. We will fit you with discreet retainers to wear while you're sleeping or during the day (if needed) to prevent tooth relapse.
Your retainers are a long-term investment in your smile, ensuring you get to enjoy the perks of having straighter teeth for years to come.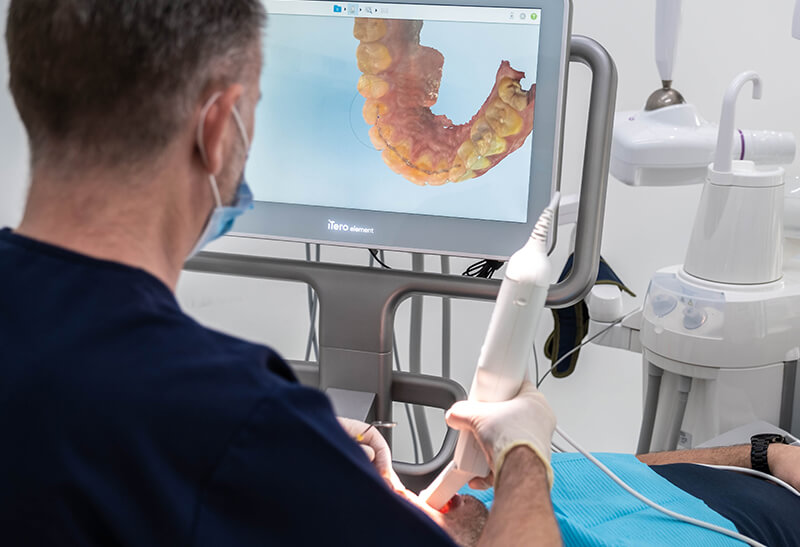 Candidates for Incognito Braces
One of the biggest criteria for lingual braces is your dedication to oral hygiene and home care. Since appliances on the back of your teeth tend to be more challenging to clean, your daily habits and commitment to brushing and flossing will determine if they are a good option or not.
We highly recommend investing in an electric toothbrush and water flosser, to make your daily home care more effective. 
Additionally, lingual braces are only recommended if your teeth and gums are healthy. If you have active decay or gum disease, those issues will need to be addressed first.
I'm extremely grateful to Dr Joy Dental Clinic, the most professional dental clinic I have met. I'm extremely grateful to the entire joy dental clinic team..
Sadia Nasir
Dr Angela is an amazing orthodontist. She explained everything in detail. The environment is so neat and clean. I recommend this clinic and Dr. Angela.
Ildar
Very professional, clean and safe. The procedure was painless and the dentist was very caring.
Tyrone Dsouza
Book Your Free Consultation
Looking for the most discreet cosmetic braces available? Reserve a lingual orthodontics consultation at Dr. Joy Dental Clinic. With numerous locations throughout Dubai, it's never been easier to get incognito braces. Contact us today to schedule your next appointment.
Premium Dental Clinic in Dubai
Location

Clinic Hours

| | |
| --- | --- |
| Saturday - Thursday | 8am - 8pm |
| Friday | 11am - 8pm |

Location

Clinic Hours

| | |
| --- | --- |
| Saturday - Thursday | 12pm - 8pm |
| Friday | Closed |

Location

Clinic Hours

| | |
| --- | --- |
| Monday - Sunday (7 days a week) | 9am - 10pm |
| | |
Jumeirah Clinic

Umm Suqeim Clinic

Palm Jumeirah Clinic

Location

Clinic Hours

| | |
| --- | --- |
| Saturday - Thursday | 8am - 8pm |
| Friday | 11am - 8pm |

BurJuman Clinic

Mirdif Clinic

Location

Clinic Hours

| | |
| --- | --- |
| Saturday - Thursday | 12pm - 8pm |
| Friday | Closed |

Dubai Silicon Oasis Clinic

JVC Clinic

Mirdif Sport Society Mall Clinic

Location

Clinic Hours

| | |
| --- | --- |
| Monday - Sunday (7 days a week) | 9am - 10pm |
| | |