Invisalign (Clear Aligners) is a type of transparent braces that are made of aligners, instead of fixed bracket and wire braces. It was designed with adults in mind, providing an invisible orthodontic alternative to traditional metal appliances. 
With Invisalign, you simply wear your transparent trays as directed. Each set of aligners nudges your teeth into the desired position. You change the clear trays out every one to two weeks to continue your tooth movement. 
The entire Invisalign system is founded on virtual 3D technology that digitally "moves" your teeth within a special software program. From there, a series of trays are printed to gently and gradually bring your teeth into an overall alignment. Just make sure you wear your trays for a minimum of 22 hours per day.
Advantage of Transparent Braces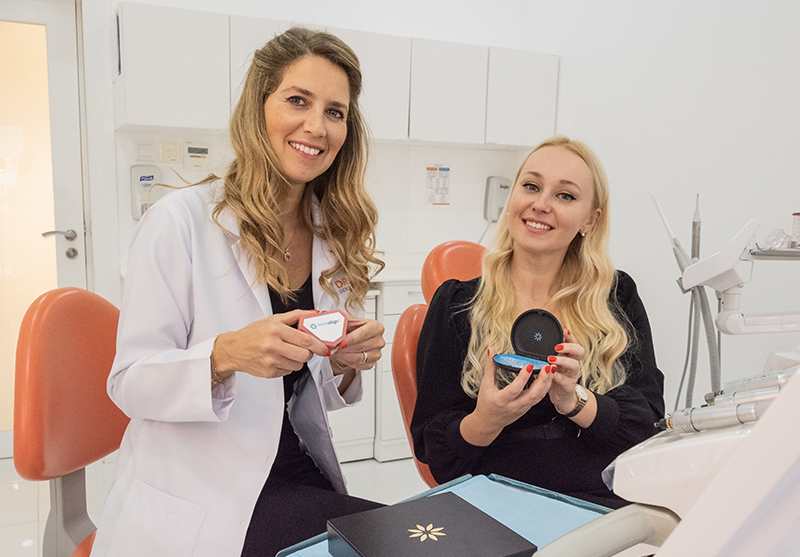 Clear braces that use aligners, such as Invisalign, provide our patients with perks like:
Discreet appliances

Freedom to enjoy your favorite foods

Fewer, shorter trips to the dental office

Comfortable treatment

Easier home care

Digitally mapped and predictable results
Remove your transparent trays during meals or to brush and floss like normal. Invisalign is easy to care for, so the trays don't have to interfere with your typical daily routine.
Invisalign Before & After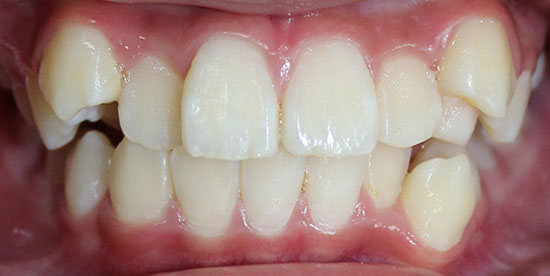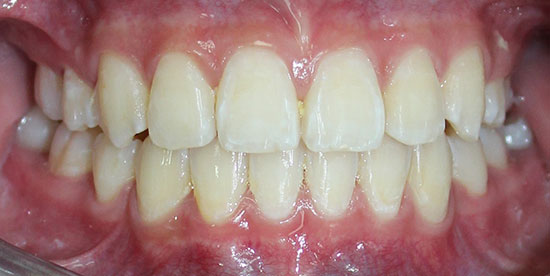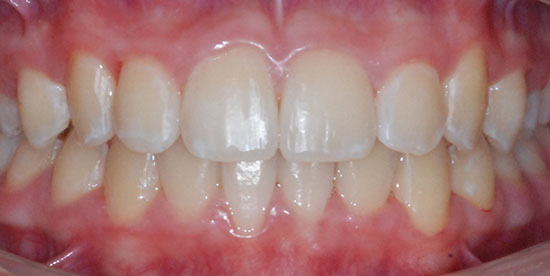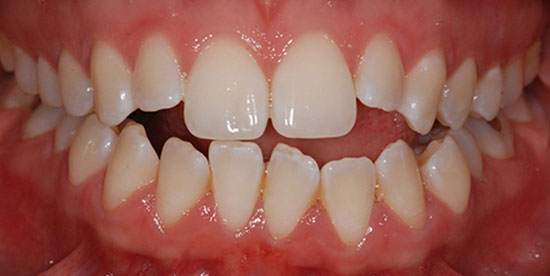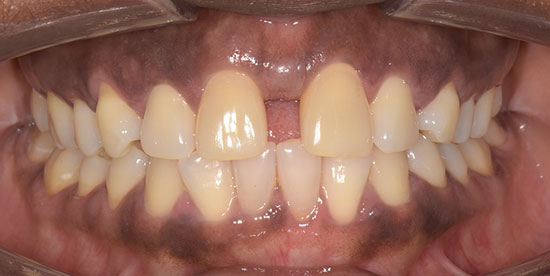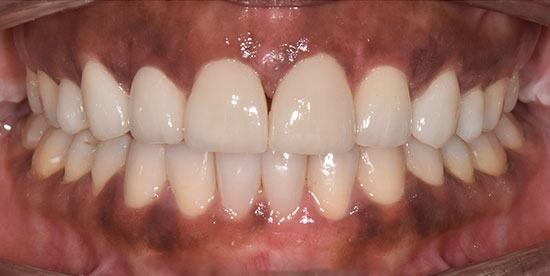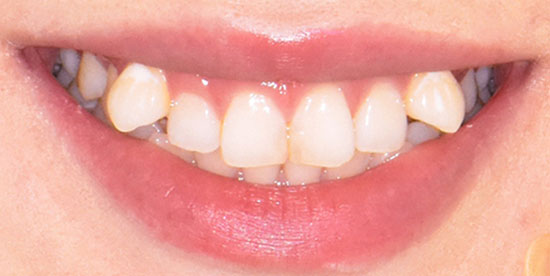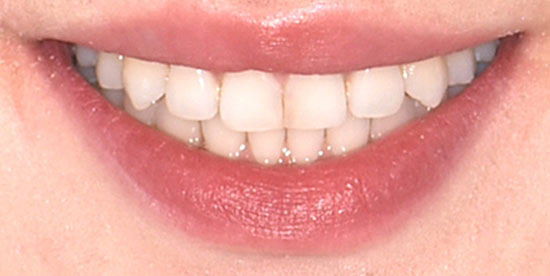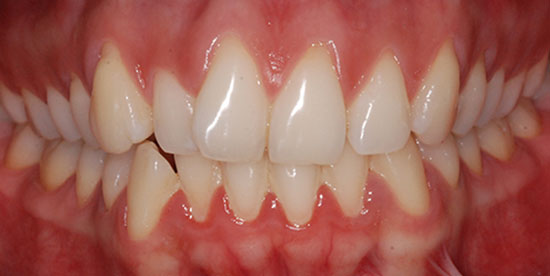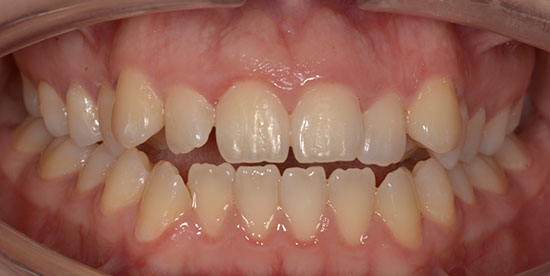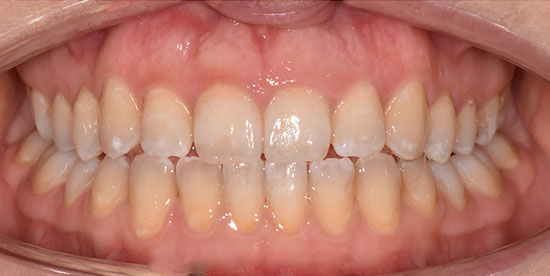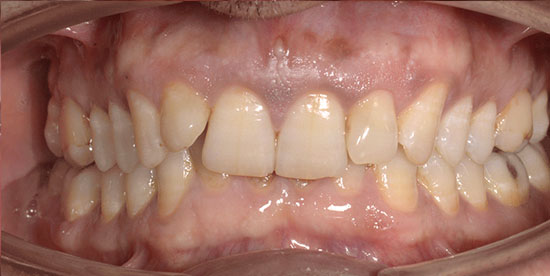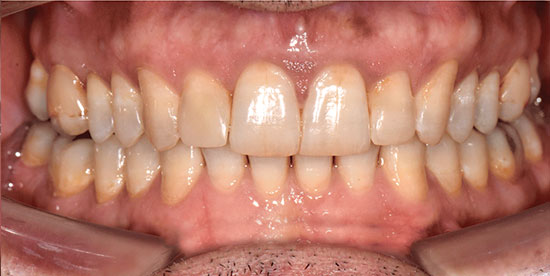 Check out what our patients have to say
Definite recommendation! Did a full invisalign treatment for 8 months. Thank you very much Dr Era and her professional team, I am extremely happy with the results! 😁
Govert van Beuningen
From the first appointment, all staff were very helpful and accommodating. I had shopped around a little bit for my invisalign treatment and Dr Joy was by far my favourite. The surgery itself is modern and easily accessible too. So glad I chose here!
Teens Tiny Stephy
Today was my last Invisalign visit with Dr. Rana. I am over the moon with the result and extremely happy with the whole experience! Dr Rana was very knowledgeable, helpful, understanding and very clear in explaining the whole teeth aligning process. If you are looking for a great orthodontist, go consult Dr Rana and you will never regret it.
Elaf Jamal
Invisalign for Adults, Teens & Children
Adults of all ages can benefit from a healthier, straighter smile. Investing in Invisalign invisible braces helps you reduce the risk of gum disease, decay, and TMJ disorder. 
If your teen is interested in clear braces, transparent braces, or aligners, Invisalign Teen is a special line designed just for teenagers. We offer both adult and Invisalign Teen at each of our Dubai locations.
Invisalign Kids is another treatment line available through Invisalign, designed especially for children. The Invisalign Kids orthodontic system is made for rapidly growing and developing mouths, providing a unique and invisible treatment for children.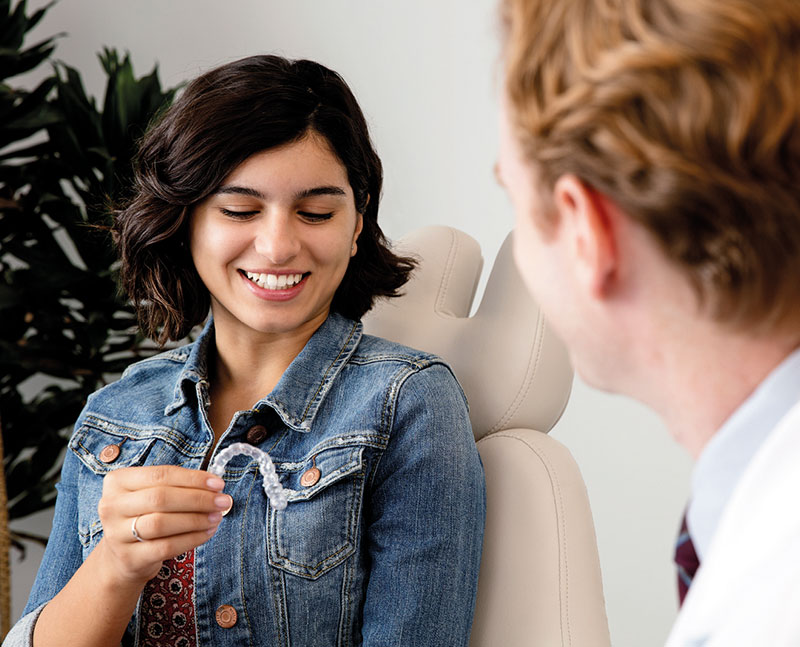 Discreet, Comfortable, Invisible Invisalign
Is Invisalign right for you? Contact Dr. Joy Dental Clinic today to meet with our certified Invisalign providers to find out if you qualify. Flexible financing options are available. Enjoy fewer appointments with today's modern aligner systems.
Frequently Asked Questions
How long does Invisalign take for a teen?

The length of time in Invisalign will always depend on how well your teen follows their prescribed treatment plan. As long as they wear their aligners as directed — changing them out every two weeks and keeping them in their mouth for a minimum of 22 hours per day — most will complete treatment in 12-18 months. We can provide you with an estimated timeline during your Invisalign Teen consultation appointment.

Invisalign vs. braces for a teenager: which is best?

Invisalign and other types of transparent braces are popular with teens because of their discreet design. But if your student has a hard time keeping up with things or tends to misplace items frequently, they may respond better to a fixed orthodontic system such as traditional braces or ceramic appliances.

What age do you have to be to get Invisalign?

As long as your son or daughter is responsible enough to wear their aligners as prescribed, then Invisalign may be an option. Most Invisalign Teen patients are at least 14 or 15 years old, but younger patients may also qualify.

How do you clean your Invisalign retainer?

After you complete Invisalign, invisible braces, or any other type of orthodontic treatment, you'll have to wear a retainer. With Invisalign, we use Vivera retainers that are almost identical to your invisible orthodontic braces. You'll clean and maintain your Vivera retainer the same way you do your alignment trays. 

Is Invisalign better than braces?

Thanks to advancements in 3D Invisalign technology, wearing invisible orthodontic braces is just as efficient — if not more so — than traditional treatment. Since your tooth movement is virtually mapped out in advance, we can streamline the process to limit your time in orthodontic appliances. 

Can you eat with Invisalign?

Do not eat while wearing Invisalign. Invisible braces that use clear aligners need to be removed during meals. Brush or rinse your mouth after eating before putting your trays back in.

Can Invisalign fix an overbite?

Invisalign can be used to correct crowding, gapped teeth, overjets, and some forms of overbites. The extent of your overbite will depend on whether it can be corrected with braces or Invisalign, as opposed to requiring something different.

How should I clean Invisalign trays?

Clean your aligners twice a day with room-temperature water, a gentle antimicrobial soap, and a soft toothbrush. Do not use hot water, as it can warp the aligner. If there is heavier residue, use a denture cleansing tablet or Invisalign cleaning crystals to soak your tray. 

How long does Invisalign take?

The length of your Invisalign treatment depends on the number of trays required to move your teeth into the desired position. Since your treatment is virtually mapped out ahead of time, we can predict approximately how many trays — and the length of time — you'll need to complete treatment. A typical case may last anywhere between 12-18 months, but some are much shorter or longer, depending on the needs of the individual. 

How does Invisalign work?

Invisalign is a form-fitting orthodontic tray that places gentle pressure on your teeth. Each time you change your tray out with the next in the series, your tooth movement is progressed. The entire process is mapped out using 3D virtual imaging, which allows Invisalign to print custom-fitted trays instead of using fixed wires and brackets.
Premium Dental Clinic in Dubai
Address

Villa No. 1021, Al Wasl Road, Umm Suqeim 2, Dubai, UAE

Clinic Hours

| | |
| --- | --- |
| Sunday | 8am - 8pm |
| Monday | 8am - 8pm |
| Tuesday | 8am - 8pm |
| Wednesday | 8am - 8pm |
| Thursday | 8am - 8pm |
| Friday | Closed |
| Saturday | 8am - 8pm |

Address

Villa No. 1041, Al Wasl Road, Umm Suqeim 2, Dubai, UAE

Clinic Hours

| | |
| --- | --- |
| Sunday | 8am - 8pm |
| Monday | 8am - 8pm |
| Tuesday | 8am - 8pm |
| Wednesday | 8am - 8pm |
| Thursday | 8am - 8pm |
| Friday | Closed |
| Saturday | 8am - 8pm |

Address

Shop No. 25, Golden Mile, Building No. 7, Palm Jumeirah, Dubai, UAE

Clinic Hours

| | |
| --- | --- |
| Sunday | 8am - 8pm |
| Monday | 8am - 8pm |
| Tuesday | 8am - 8pm |
| Wednesday | 8am - 8pm |
| Thursday | 8am - 8pm |
| Friday | Closed |
| Saturday | 8am - 8pm |

Address

BurJuman Business Tower, 10th Floor, Office 1003, Bur Dubai, Dubai, UAE

Clinic Hours

| | |
| --- | --- |
| Sunday | 9am - 9pm |
| Monday | 9am - 9pm |
| Tuesday | 9am - 9pm |
| Wednesday | 9am - 9pm |
| Thursday | 9am - 9pm |
| Friday | 11.30am - 7.30pm |
| Saturday | 9am - 9pm |

Address

Central Mall, Ground floor, Street No. 15, Mirdif, Dubai, UAE

Clinic Hours

| | |
| --- | --- |
| Sunday | 9am - 9pm |
| Monday | 9am - 9pm |
| Tuesday | 9am - 9pm |
| Wednesday | 9am - 9pm |
| Thursday | 9am - 9pm |
| Friday | 1pm - 9pm |
| Saturday | 9am - 9pm |

Address

Unit 13 & 14, Souq Extra DSO, Dubai

Clinic Hours

| | |
| --- | --- |
| Sunday | 8am - 8pm |
| Monday | 8am - 8pm |
| Tuesday | 8am - 8pm |
| Wednesday | 8am - 8pm |
| Thursday | 8am - 8pm |
| Friday | Closed |
| Saturday | 8am - 8pm |
Jumeirah Clinic

Address

Villa No. 1021, Al Wasl Road, Umm Suqeim 2, Dubai, UAE

Phone

Clinic Hours

| | |
| --- | --- |
| Sunday | 8am - 8pm |
| Monday | 8am - 8pm |
| Tuesday | 8am - 8pm |
| Wednesday | 8am - 8pm |
| Thursday | 8am - 8pm |
| Friday | Closed |
| Saturday | 8am - 8pm |

Pediatric & Orthodontic Center

Address

Villa No. 1041, Al Wasl Road, Umm Suqeim 2, Dubai, UAE

Phone

Clinic Hours

| | |
| --- | --- |
| Sunday | 8am - 8pm |
| Monday | 8am - 8pm |
| Tuesday | 8am - 8pm |
| Wednesday | 8am - 8pm |
| Thursday | 8am - 8pm |
| Friday | Closed |
| Saturday | 8am - 8pm |

Palm Jumeirah Clinic

Address

Shop No. 25, Golden Mile, Building No. 7, Palm Jumeirah, Dubai, UAE

Phone

Clinic Hours

| | |
| --- | --- |
| Sunday | 8am - 8pm |
| Monday | 8am - 8pm |
| Tuesday | 8am - 8pm |
| Wednesday | 8am - 8pm |
| Thursday | 8am - 8pm |
| Friday | Closed |
| Saturday | 8am - 8pm |

BurJuman Clinic

Address

BurJuman Business Tower, 10th Floor, Office 1003, Bur Dubai, Dubai, UAE

Phone

Clinic Hours

| | |
| --- | --- |
| Sunday | 9am - 9pm |
| Monday | 9am - 9pm |
| Tuesday | 9am - 9pm |
| Wednesday | 9am - 9pm |
| Thursday | 9am - 9pm |
| Friday | 11.30am - 7.30pm |
| Saturday | 9am - 9pm |

Mirdif Clinic

Address

Central Mall, Ground floor, Street No. 15, Mirdif, Dubai, UAE

Phone

Clinic Hours

| | |
| --- | --- |
| Sunday | 9am - 9pm |
| Monday | 9am - 9pm |
| Tuesday | 9am - 9pm |
| Wednesday | 9am - 9pm |
| Thursday | 9am - 9pm |
| Friday | 1pm - 9pm |
| Saturday | 9am - 9pm |

Dubai Silicon Oasis Clinic

Address

Unit 13 & 14, Souq Extra DSO, Dubai

Phone

Clinic Hours

| | |
| --- | --- |
| Sunday | 8am - 8pm |
| Monday | 8am - 8pm |
| Tuesday | 8am - 8pm |
| Wednesday | 8am - 8pm |
| Thursday | 8am - 8pm |
| Friday | Closed |
| Saturday | 8am - 8pm |