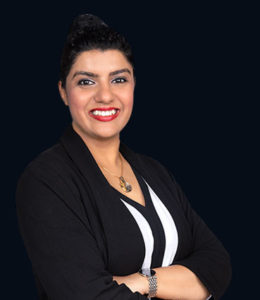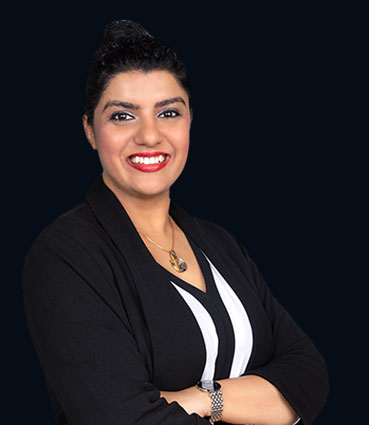 Dr. Chyrel S. Salian
Specialist Periodontist
Dr. Chyrel is a Specialist Periodontist with more than 10 years of extensive experience in treating complex periodontal cases using surgical and non-surgical techniques. She completed her graduation and post-graduation in Periodontology from Rajiv Gandhi University of health sciences in India. Dr. Chyrel then pursued additional certification in the field of Periodontics (FGDP) from the Royal College of Surgeons, UK and took a comprehensive post-graduate training and certification in the field of laser dentistry from MAHE University, Manipal, India.
She is an expert in treating periodontal disease in patients with pre-existing conditions like diabetes, geriatric patients and pregnancy and hormone-associated gingival conditions. Dr. Chyrel has comprehensive expertise in laser dentistry and performs many laser-assisted periodontal and soft tissue surgeries which results in a better result, faster healing and more comfort to the patient. She also does many aesthetic plastic gingival corrections for gummy smiles and depigmentation of dark gums.
She is an active member of the editorial board of ACTA online publications.
Outside work she is a passionate baker, loves cooking, fashion, and creates online content for oral health awareness.
Dr. Chyrel speaks English, Hindi and basic Arabic.
She is available to see patients for the following procedures.
All non-surgical and surgical Periodontal procedures
Functional and aesthetic crown lengthening
Conventional and laser-assisted gingival depigmentation
Frenectomy
Laser-assisted pocket disinfection and periodontal surgeries
Laser-assisted teeth whitening
This is a great place to go take care of your teeth. The dentists are highly experienced and they explains everything before the treatment. The entire clinic team was very professional examining and providing with solutions by priority...👍
James Alfredo
The dentists here are very professional and very skilled in their field. I have been checked by a lot of Doctors in the past years and I spent a lot of money to treat my disease. I have been recommended to be checked by Dr. Joy Dental Clinic and they were able to immediately identify the issue and put in a treatment plan. Their treatment plan and approach are very professional, friendly and very easy to be accepted by the client. Finally but not last, the approach is not a business approach as I faced with a lot of other doctors but they are focused to meet and reach the goal. I am very satisfied and I will recommend Dr Joy Dental Clinic to everyone who is looking for a Specialist Periodontist.
Ahmad Sabsabi
I've finally found my favorite Dental Clinic in Dubai! I've tried a lot in 15years, but the dentists from here gave me back the trust and confidence! The Ladies at reception are all very lovely and supportive. That's what you'll find here: professionalism, empathy, support!
Anca Ellenbeck