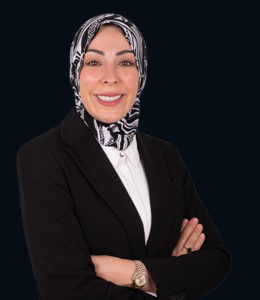 Dr. Sarah Al-Saffar
General Dentist
Qualification: BDS (UK)

Specialities:

Routine Dental Checkup, Fluoride treatments, Scaling and polishing, Restorative dentistry: fillings, onlay/inlay, crowns, Extractions, Teeth whitening, Nightguard
Location: DSO
Languages: English & Arabic
Nationality: British
Dr. Sarah Al Safar is a British-qualified dentist with more than 16 years of experience in general dentistry. She graduated from the University of Dundee, UK and has a passion for general dentistry which made her treat patients with utmost care and empathy. 
She leaves her patients with trust and satisfaction with the treatment they undergo and educates them on preventive dentistry, and she gives them the confidence to come back for any emergency treatments they may require. She has great clinical skills to calm nervous patients down. Dr. Sarah has a long track record of successfully treating patients, both adults and children across the UAE and the UK. 
She always loves to attend dental conferences which makes her widen her knowledge and helps her update herself with the latest trends and technologies in dentistry.  
She spends her free time with her family and enjoys doing yoga and aerobics.
She speaks English and Arabic fluently.
Dr. Sarah is available to see patients for the following treatments:
Routine dental check-ups

Scaling and polishing

Fluoride treatments

Restorative dentistry: composite fillings, onlay/inlay, crowns.

Extractions

Teeth whitening

Nightguard