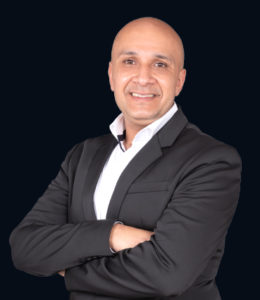 Dr. Moustafa Ewida
Specialist Pediatric Dentist
Dr Moustafa Ewida is a specialist pediatric dentist with more than 16 years of experience in treating children and teens with a variety of dental conditions.
He received his graduation degree from Ain Shams University, Cairo and completed his masters degree in pediatric dentistry from Cairo University, Egypt. Furthermore, he has pursued MSc in laser dentistry from RWTH-AACHEN university, Germany.
Dr Moustafa is well known for his caring and friendly nature, which eases the fear and anxiety in his little patients. He is an international member at European academy of pediatric dentistry. His passion for this subject drives him to stay updated with the latest research and technological advancements in the field.
His publications "Oral health knowledge, diet quality and dental caries prevalence among visually impaired children" and "Evaluation of different contemporary pulp treatments in primary and young permanent teeth: a systematic review" are recognised among enthusiastic dental aspirants.
He speaks Arabic and English.
Dr. Moustafa is available to see young patients for the following treatments:
Treatment under Nitrous oxide sedation and general anaesthesia
Dental restorations
Pulp therapies for primary teeth
Aesthetic & stainless steel crowns
Preventive & interceptive orthodontics
Interceptive corrections of tooth malalignment
Space maintainers
Space management
Trauma management