Dental Restorations in Dubai
Tooth decay (cavities) is one of the most common oral diseases in adults and children. Although not all cavity symptoms are obvious, decay is a bacterial infection that can spread into adjacent teeth or cause abscesses. The key is to intercept it early, remove the decay, and fill the hole or gap that's left behind. By sealing off the opening with a minimally invasive white filling, you can keep your smile healthy for years to come.
Choosing the Best Dental Restoration
The goal of basic restorative dental care is to a) repair the area of damage caused by decay and b) allow the tooth to function normally. By intercepting cavities with a small composite filling, we can stop the spread of decay into adjacent teeth or the tooth's delicate nerve tissue. 
If your decay is caught early enough, we may be able to provide treatment as simple as a drill-free filling.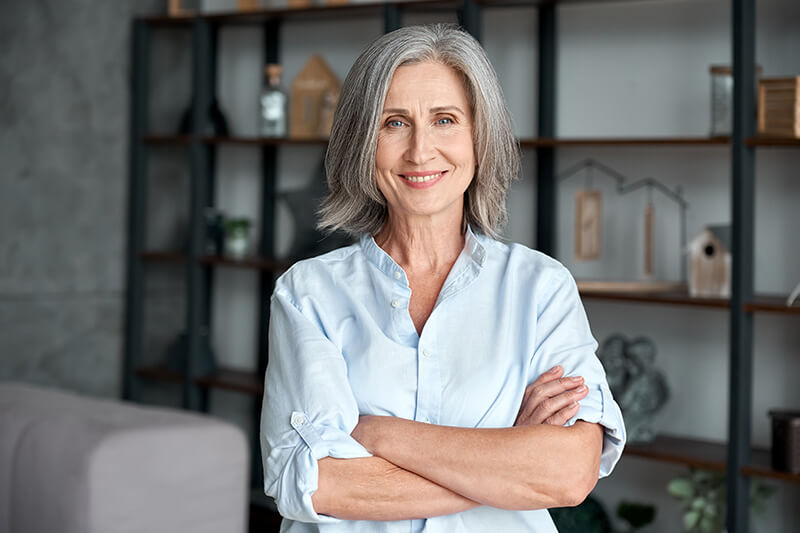 Combining Durability with Aesthetics
Our composite fillings rebuild weak points, cavities, or a small gap in teeth without detracting from your smile. The durable material is unique in that it strengthens your tooth while also blending in with the surrounding enamel. Ultimately, you'll be able to eat whatever you want and smile with confidence, knowing that your smile is durable enough to get you through a typical day. 
We use a special shade guide to match the composite filling to your unique tooth enamel. Since it comes in a variety of colors and hues, we'll select the one that's most natural looking for your tooth anatomy.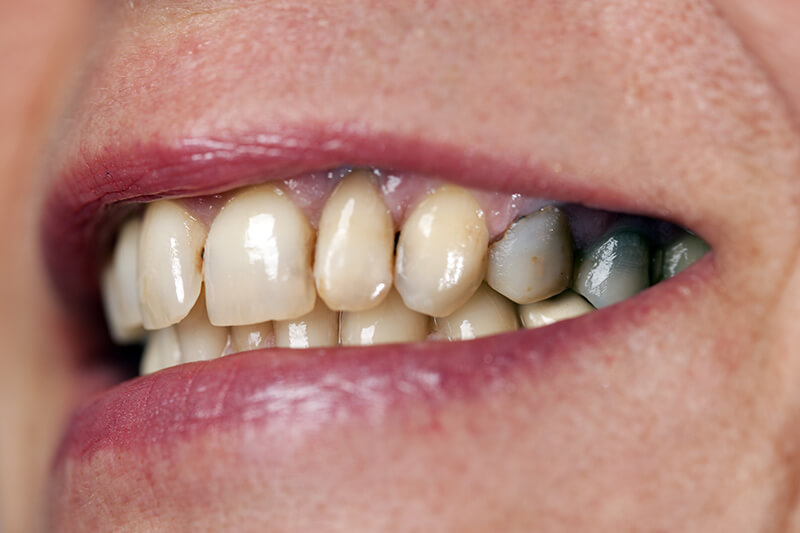 Not all cavities are painful. Other warning signs of tooth decay include:
Discoloration

Food catching in teeth

Floss shredding in certain areas

Sweet sensitivity

Something feeling "off" when you chew
To determine if you have a cavity and the extent of the decay, we'll take an X-ray of the tooth to assess how much damage there is. If the cavity is restricted to your enamel and the layer of tooth immediately underneath it, a filling will be the preferred method of treatment. However, extensive or deep decay may require a root canal and/or crown.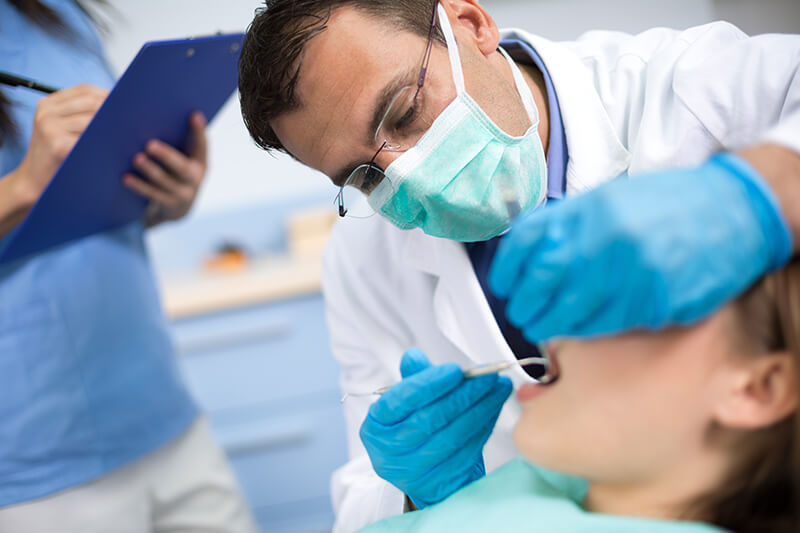 Our Dubai dentists evaluate your tooth integrity and existing dental work during each of your "routine" dental checkups and cleaning appointments. Since these visits are typically scheduled every six months, it allows us to intercept issues when they're smaller and easier to correct. In other words, minor restorative dental treatments can be used instead of more complex procedures.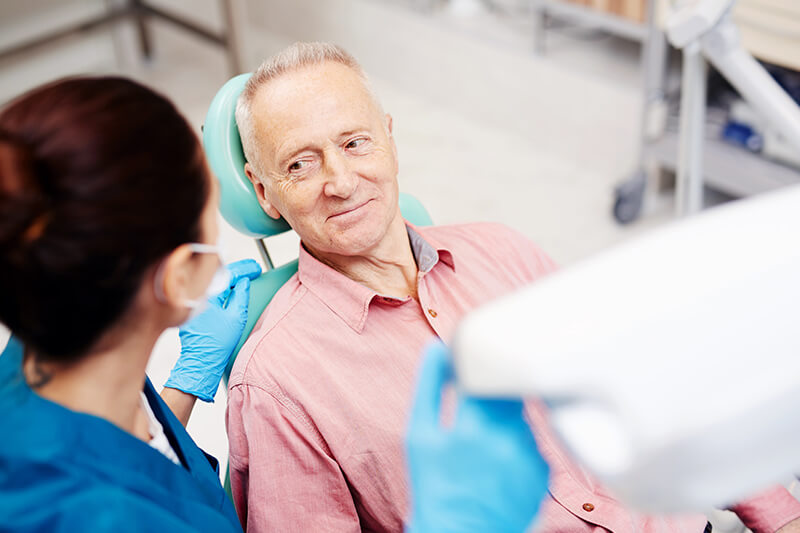 Various types of dental restorations are performed using different types of therapies. When there's a hole, cavity, or gap, filling procedures can be relatively short appointments. That being said, your comfort is extremely important to us. During any type of restorative dental care, we will incorporate appropriate numbing medication (local anesthetic) to prevent tooth sensitivity. Our Dubai dental clinics are also equipped with state-of-the-art dental sedation facilities upon request.
I have been using Dr Joy for a while now and had lots of work done with them! I was very cautious with finding the right dentist and I'm so pleased I chose Dr Joy! The practice has a very warm feel and the receptionist team are also very lovely and professional!! I highly recommend them to anyone who is a bit skeptical with finding a dentist here in Dubai!!
Coby
I am very happy with the services provided by the clinic. My treatment was handled extremely professionally and the courteous staff of the clinic were very helpful and swift. I highly recommend this clinic for all oral health issues.
Hammad Ul Haq
By far one of the best dental clinics in the UAE, I've been to a few clinics already and was never convinced with the solutions provided for my teeth until I consulted here and have been a regular patient ever since. It's not easy driving in from Abu Dhabi for every appointment but the outcome is always worth it. Thank you for the continuous flexibility even in my slight delays to my appointments. Excellent level of service, excellent reception team, and an outstanding doctos
Mohannad Al N
Think You Have a Cavity? Call Now
Tooth decay doesn't repair itself. Even if your tooth stops hurting, cavities continue to grow. Contact our restorative dentistry team to reserve an exam to find out which type of dental restoration (crown, filling, etc.) is right for you.
Premium Dental Clinic in Dubai
Address

Villa No. 1021, Al Wasl Road, Umm Suqeim 2, Dubai, UAE

Clinic Hours

| | |
| --- | --- |
| Sunday | 8am - 8pm |
| Monday | 8am - 8pm |
| Tuesday | 8am - 8pm |
| Wednesday | 8am - 8pm |
| Thursday | 8am - 8pm |
| Friday | Closed |
| Saturday | 8am - 8pm |

Address

Villa No. 1041, Al Wasl Road, Umm Suqeim 2, Dubai, UAE

Clinic Hours

| | |
| --- | --- |
| Sunday | 8am - 8pm |
| Monday | 8am - 8pm |
| Tuesday | 8am - 8pm |
| Wednesday | 8am - 8pm |
| Thursday | 8am - 8pm |
| Friday | Closed |
| Saturday | 8am - 8pm |

Address

Shop No. 25, Golden Mile, Building No. 7, Palm Jumeirah, Dubai, UAE

Clinic Hours

| | |
| --- | --- |
| Sunday | 8am - 8pm |
| Monday | 8am - 8pm |
| Tuesday | 8am - 8pm |
| Wednesday | 8am - 8pm |
| Thursday | 8am - 8pm |
| Friday | Closed |
| Saturday | 8am - 8pm |

Address

BurJuman Business Tower, 10th Floor, Office 1003, Bur Dubai, Dubai, UAE

Clinic Hours

| | |
| --- | --- |
| Sunday | 9am - 9pm |
| Monday | 9am - 9pm |
| Tuesday | 9am - 9pm |
| Wednesday | 9am - 9pm |
| Thursday | 9am - 9pm |
| Friday | 11.30am - 7.30pm |
| Saturday | 9am - 9pm |

Address

Central Mall, Ground floor, Street No. 15, Mirdif, Dubai, UAE

Clinic Hours

| | |
| --- | --- |
| Sunday | 9am - 9pm |
| Monday | 9am - 9pm |
| Tuesday | 9am - 9pm |
| Wednesday | 9am - 9pm |
| Thursday | 9am - 9pm |
| Friday | 1pm - 9pm |
| Saturday | 9am - 9pm |

Address

Unit 13 & 14, Souq Extra DSO, Dubai

Clinic Hours

| | |
| --- | --- |
| Sunday | 8am - 8pm |
| Monday | 8am - 8pm |
| Tuesday | 8am - 8pm |
| Wednesday | 8am - 8pm |
| Thursday | 8am - 8pm |
| Friday | Closed |
| Saturday | 8am - 8pm |
Jumeirah Clinic

Address

Villa No. 1021, Al Wasl Road, Umm Suqeim 2, Dubai, UAE

Phone

Clinic Hours

| | |
| --- | --- |
| Sunday | 8am - 8pm |
| Monday | 8am - 8pm |
| Tuesday | 8am - 8pm |
| Wednesday | 8am - 8pm |
| Thursday | 8am - 8pm |
| Friday | Closed |
| Saturday | 8am - 8pm |

Pediatric & Orthodontic Center

Address

Villa No. 1041, Al Wasl Road, Umm Suqeim 2, Dubai, UAE

Phone

Clinic Hours

| | |
| --- | --- |
| Sunday | 8am - 8pm |
| Monday | 8am - 8pm |
| Tuesday | 8am - 8pm |
| Wednesday | 8am - 8pm |
| Thursday | 8am - 8pm |
| Friday | Closed |
| Saturday | 8am - 8pm |

Palm Jumeirah Clinic

Address

Shop No. 25, Golden Mile, Building No. 7, Palm Jumeirah, Dubai, UAE

Phone

Clinic Hours

| | |
| --- | --- |
| Sunday | 8am - 8pm |
| Monday | 8am - 8pm |
| Tuesday | 8am - 8pm |
| Wednesday | 8am - 8pm |
| Thursday | 8am - 8pm |
| Friday | Closed |
| Saturday | 8am - 8pm |

BurJuman Clinic

Address

BurJuman Business Tower, 10th Floor, Office 1003, Bur Dubai, Dubai, UAE

Phone

Clinic Hours

| | |
| --- | --- |
| Sunday | 9am - 9pm |
| Monday | 9am - 9pm |
| Tuesday | 9am - 9pm |
| Wednesday | 9am - 9pm |
| Thursday | 9am - 9pm |
| Friday | 11.30am - 7.30pm |
| Saturday | 9am - 9pm |

Mirdif Clinic

Address

Central Mall, Ground floor, Street No. 15, Mirdif, Dubai, UAE

Phone

Clinic Hours

| | |
| --- | --- |
| Sunday | 9am - 9pm |
| Monday | 9am - 9pm |
| Tuesday | 9am - 9pm |
| Wednesday | 9am - 9pm |
| Thursday | 9am - 9pm |
| Friday | 1pm - 9pm |
| Saturday | 9am - 9pm |

Dubai Silicon Oasis Clinic

Address

Unit 13 & 14, Souq Extra DSO, Dubai

Phone

Clinic Hours

| | |
| --- | --- |
| Sunday | 8am - 8pm |
| Monday | 8am - 8pm |
| Tuesday | 8am - 8pm |
| Wednesday | 8am - 8pm |
| Thursday | 8am - 8pm |
| Friday | Closed |
| Saturday | 8am - 8pm |