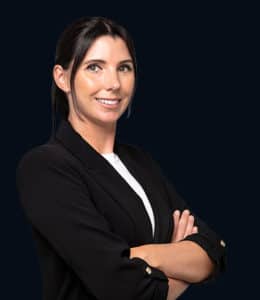 Dr. Laura Rice
General Dentist
Dr. Laura Rice is a highly trained British dentist with more than 14 years of experience delivering family and cosmetic dentistry. She graduated from Leeds University Dental Hospital in 2007 with a commendation in Clinical Dentistry. Since qualifying, Dr Laura has undertaken further training becoming a Member of the Faculty of Dental Surgeons (Edinburgh) and achieved certificates in Restorative Dentistry, treatment of TMJ disorders and treatment under conscious sedation.
She is very popular with her patients by her friendly and reassuring nature, especially with her nervous patients and children. She helps her patients by educating them on prevention and to maintain the oral care. She creates treatment plans unique for each individual considering their interests and providing the best care to them.
Apart from her work, she attends dental conferences and programs to keep herself updated with the latest trends and technologies emerging in modern dentistry.
Dr. Laura enjoys spending free time with her family, baking some delicious dishes and by doing her routine yoga.
She is available to see patients for the following treatments:
Smile Makeover with Veneers

Full Mouth Rehabilitation

Dental Restorations

Crowns and Bridges

Inlay and Onlays

Extractions

Composite Bonding